Sydney pool builders and contractors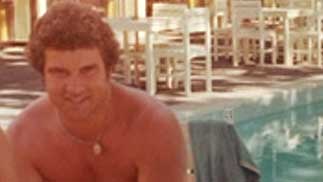 New World Pools was started in 1969 by Alan Bugden who, at age 22, decided to go out on his own and start a concrete pool company that would be an innovator in the industry. The demand for the dream pool was much greater than supply so it was not uncommon to do over 300 pools a year for the few companies around at the time. They constantly pushed the boundaries using new technology and techniques, even travelling to the US who were leading the world at the time. Many of the advances New World pioneered are still used by builders today.
Today we see the second generation involved still pushing the boundaries in the pool industry with advances in technology, coming not only from the US, but also Europe. We constantly strive to keep New World Pools at the forefront of swimming pool technology and techniques.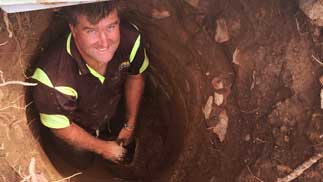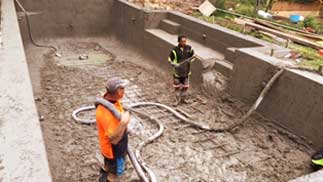 New World Pools are a one-stop shop for your whole project from concept to splash! You will have one person to deal with throughout your project, which can prevent headaches and save you money. We utilise the latest swimming pool technology from around the world such as smart systems and super efficient heating. We have it all covered to give you the perfect balance of features you require and value for money.
We are a family business, many of our tradespeople have worked for New World Pools from the early years and now their second generation are working with us too. What this means for you is we take pride in our work and trust in the team we have to deliver you a dream swimming pool beyond your expectations.